Instruments
Astronomers working at the Astronomical Station Vidojevica can use variety of additional instruments that can help them during night time observations. We have started a long-term campaign to measure astro-climate conditions on this location and to assess its quality for astronomical observations.The instruments mounted at ASV are:
The Weather Station that we have in use is a DAVIS Wireless Vantage Pro2 with 24-Hour Fan Aspirated Radiation Shield.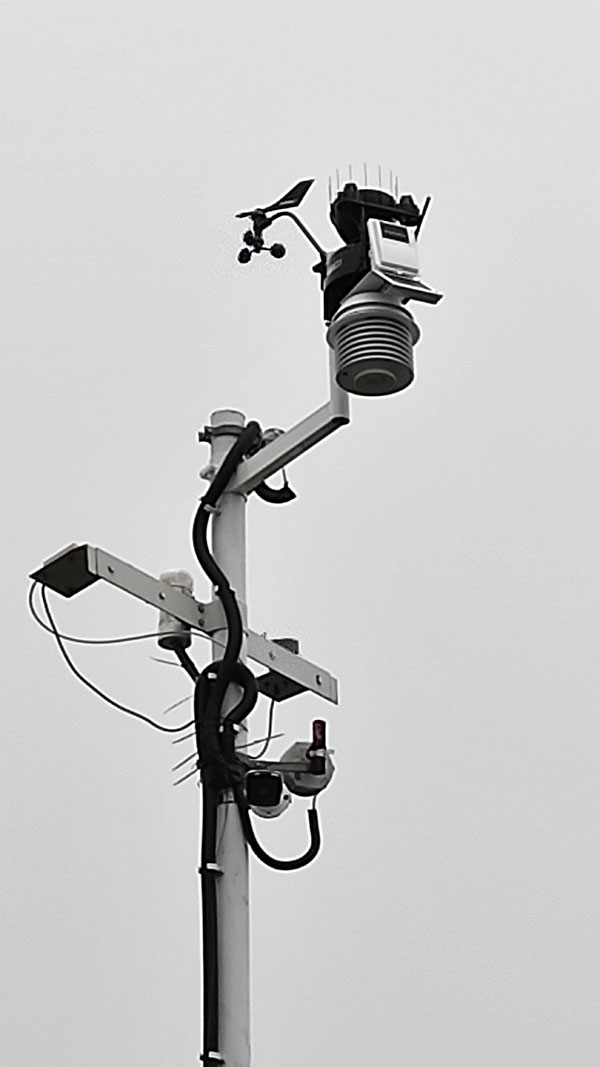 The weather station is battery and solar-panel powered, therefore it is capable for autonomous measurements and data storage. The weather conditions at the summit of Mt. Vidojevica had almost continuous coverage of measurements beginning with April 2011 and thus provided us with the long-term direct and detailed data of meteorological parameters. The Station is composed of an integrated sensor suite (ISS, mounted outdoors at an elevation of 10m above ground level) an indoor sensor and receiver. Thirty-four parameters in total are being measured or calculated at regular intervals of 5 minutes. The ISS combines a rain collector, temperature and humidity sensor, anemometer and solar panel as the sole package. The Station uses frequency hopping spread spectrum radio technology for wireless transmission of weather data at distances up to 300 m. The ISS can also be powered by AC-power adapter or batteries. We have created online access to real-time weather reports, that you can find on the link above.
The AllSky camera is SBIG All-Sky 340, containing the highly sensitive Kodak KAI-340 CCD with 640x480 pixel resolution, 7.4 microns square pixel size. The fisheye lens incorporated is Fujinon with 1.4 mm focal length, F/1.4, giving a horizon to horizon coverage.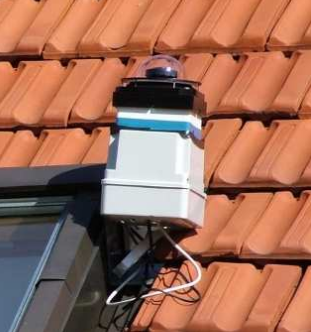 We provide an example in next figure (right). The image shows a meteor, and its fragments, captured on 12 th of November, 2010, at 19:27 local time, as it was passing above Vidojevica. At its peak it was brighter than the Moon (also seen near the edge of the frame). The image on the left is a snapshot from All-sky with WCS solution applied.

The current all-sky picture and data for the whole previous day are available online on the link above.
The CloudWatcher is the newst addition to the additional instrument we have on ASV.